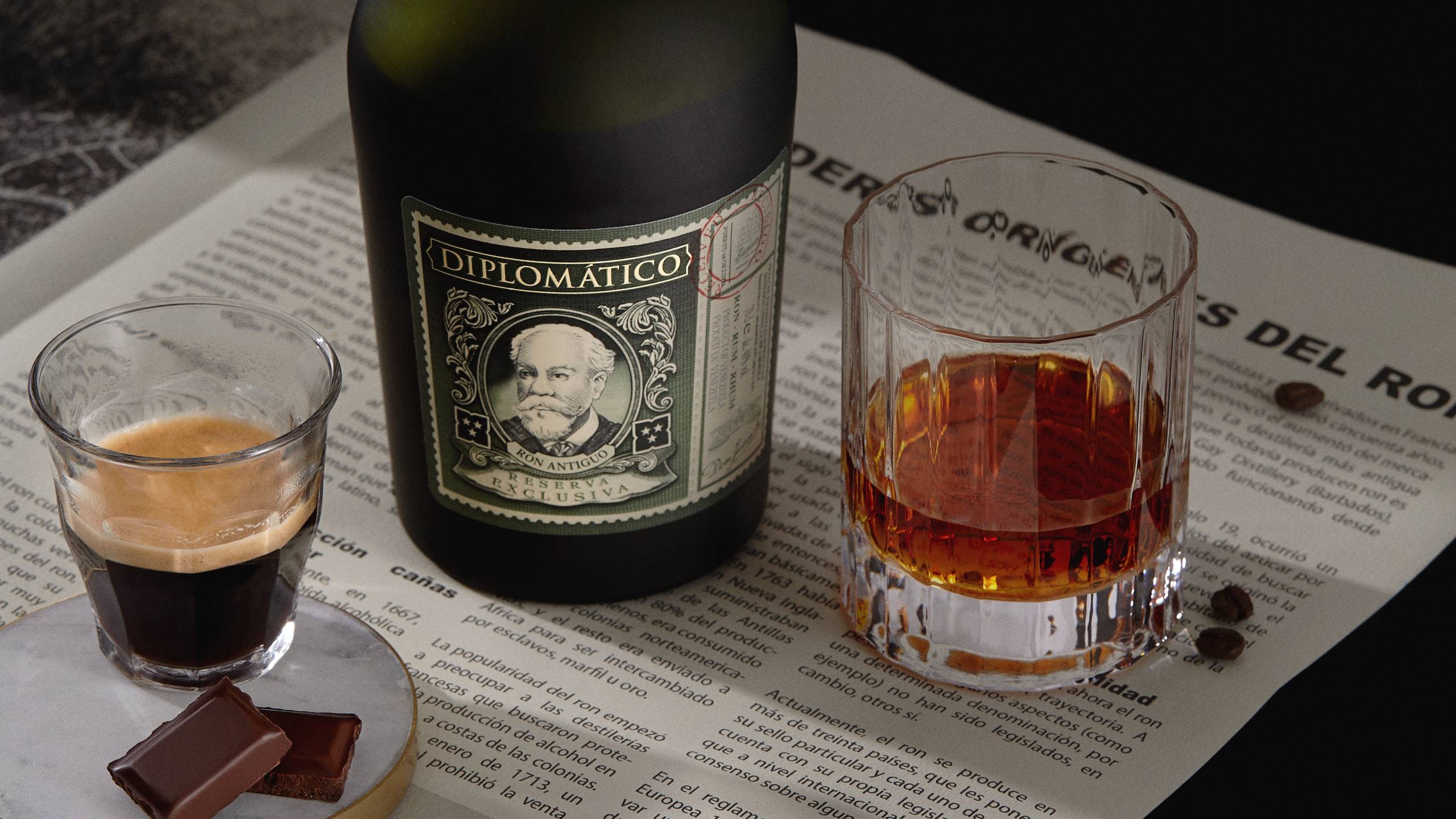 Diplomático Rum in the Press
17 December, 2021
We've said it before, and we'll say it again: Rum is meant to be fun! And there are few things we enjoy more than receiving honest feedback from connoisseurs around the world. Want to know what verdicts are out on Diplomático rums? We're happy to share!
"This is the nectar of the gods. It's shocking how refined and nuanced this rum is while still carrying serious depth that makes you want to go back in to find more, sip after sip…"
The quote above is not our words, but rather the remarks of a young journalist at Uproxx. Uproxx is an entertainment and popular culture news website with a mission to report on, influence, and shape youth culture.
The publication included our famed Reserva Exclusiva in a tasting competition featuring eight of the very best dark rums. Their findings? Diplomático ranked number one, provoking the aforementioned statement of awe and delight.
Our Reserva Exclusiva continued to turn heads over at Rolling Stone, where a list of the best rum brands was compiled for their readers worldwide. We took the top spot again, with a nod that can only be summarized as a rum to "impress connoisseurs" and "shut down skeptics". We love getting straight to the point!
The historic monthly magazine also added that, in their opinion, Diplomático "it's extremely versatile that lends to sipping, as well as a straightforward rum flavor that can be used to make some killer cocktails". This reminded us of another press appearance in which we were invited to collaborate with none other than Many of Many; a newsagent for products, culture and style.
The headline reads 'A Rum So Good You'll Want to Drink it Neat', and in addition to singing the brand's praise, the journalist leaves readers with a most valuable takeaway: an old fashioned rum recipe for you to try at home.
Many of Many is men's lifestyle website based in Australia. The article is a worthwhile read if you're interested in gaining a better sense of how exactly to taste rum of this caliber. Considering Many of Many describes Diplomático as "as sweet and smooth as this dark spirit can get", we're confident in everything else they had to share!
Yes, our Reserva Exclusiva loves to steal the spotlight, but least one not forget about the other members of the Diplomático family. If our Ambassador rum had a Tinder profile, GQ Magazine would have swiped right a long time ago.
Appearing in their roundup of best rum in the world, GQ cites the Ambassador as "a must if cigar and rum pairing is your thing". They also make a point of noting that the Ambassador is the top of the Diplomático rum range, and we're proud to say they're spot on. Forget fake news, this is rum news!
Speaking of rum online news, we we're equally as thrilled with USA Today included Diplomático in their own roundup of top 10 rums. Their '10 Best' lists are eagerly awaited by readers far and wide, but when it came to the best rums, the writers weren't able to narrow it down past 15!
The article offers a generous summation of both our Reserva Exclusiva and Planas, before paying homage to our other top of the range: Diplomático Single Vintage. Recommended for "seasoned rum aficionados", our Single Vintage is indeed as "esteemed" as USA Today makes it out to be!
We're humbled to know that our devotion to the history and art of rum making is catching the eye of such prominent press houses. Making headlines only amplifies our existing state of gratitude, committed to delivering more of the good stuff, consistently, passionately and sustainably.
In short? Diplo's hot off the press, and we'll drink to that!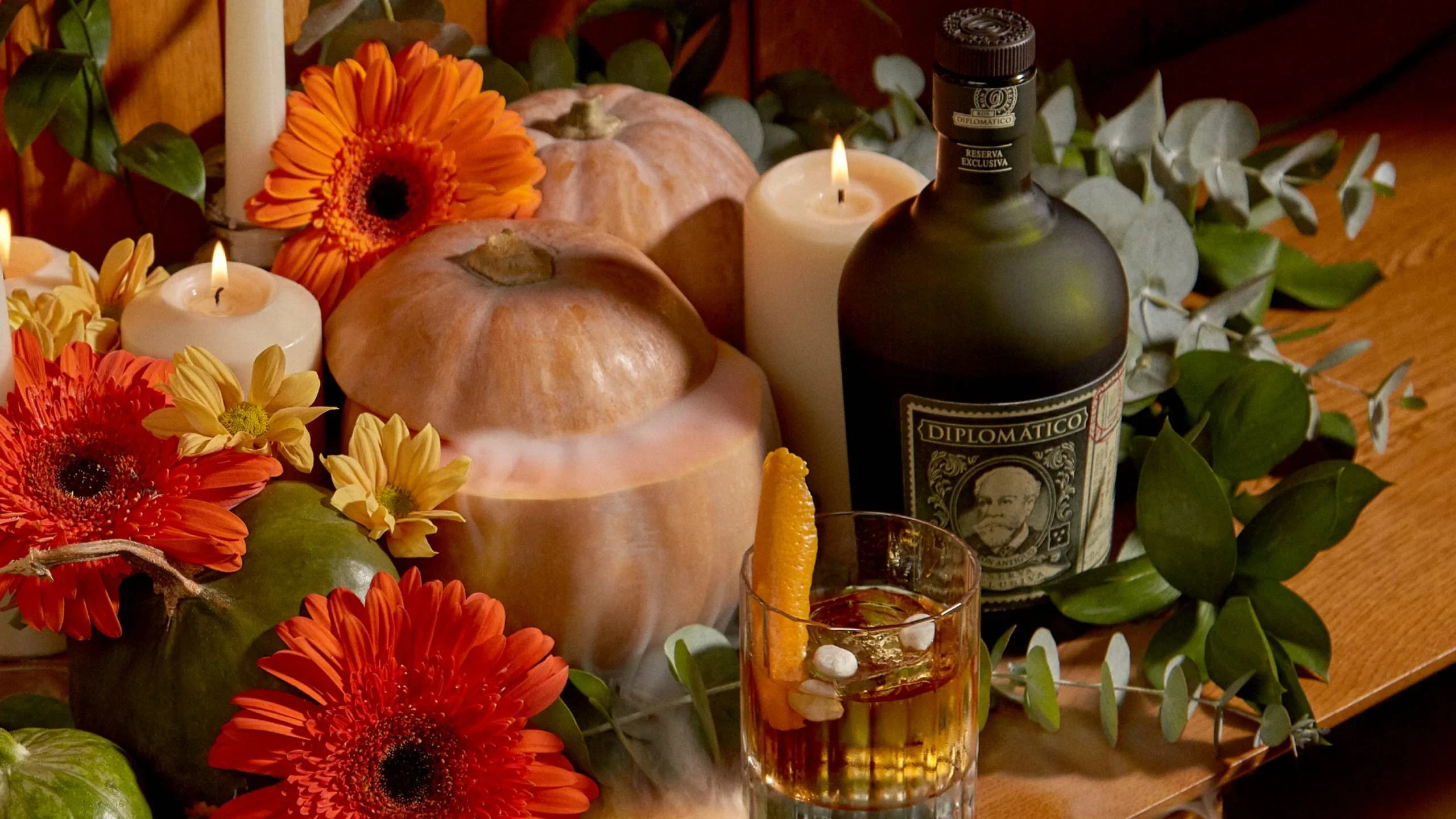 Cocktails
Halloween cocktails with Diplomático Rum
9 October, 2023:
The arrival of October brings one of the most awaited dates of the year for […]