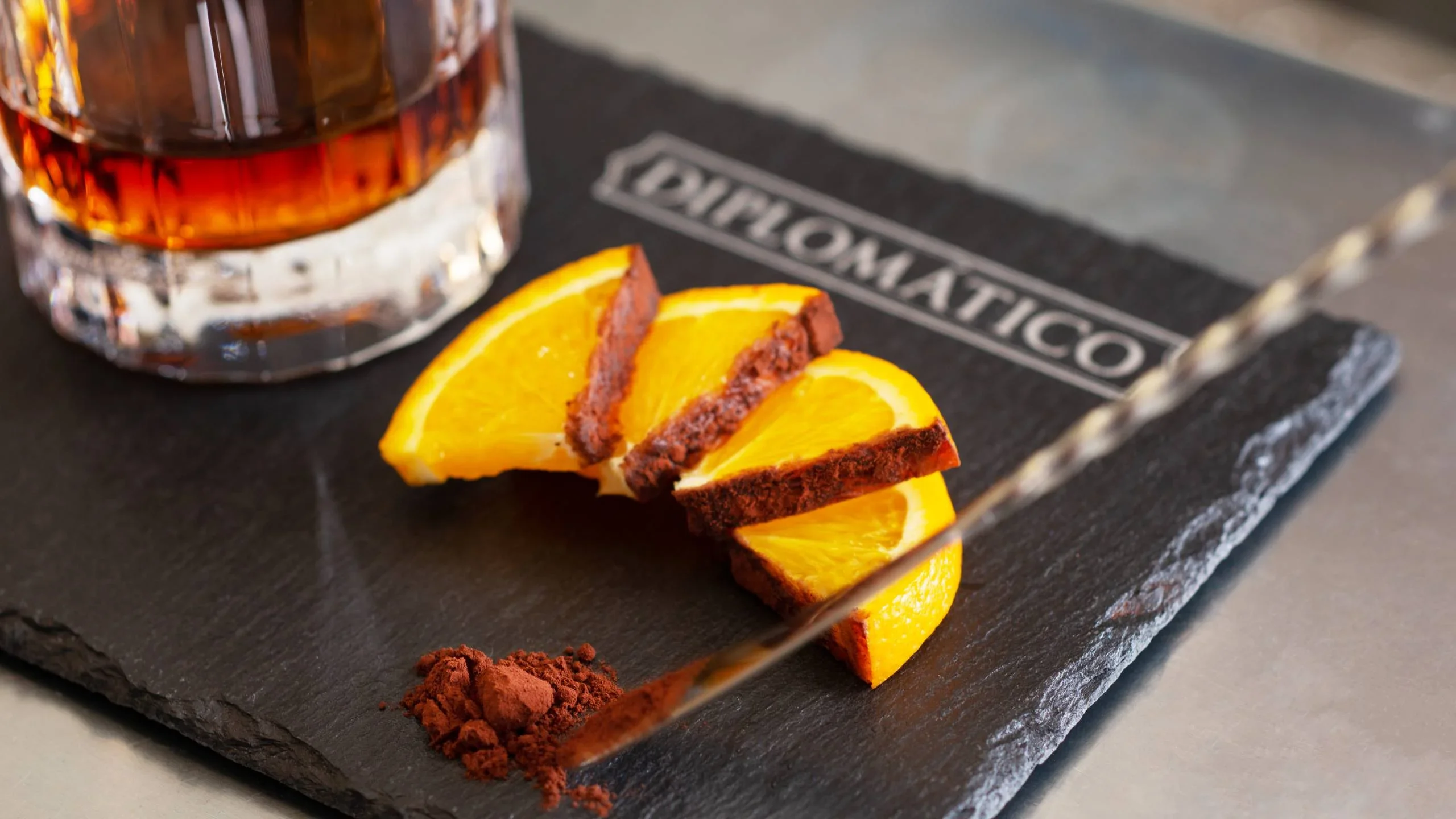 Rum and Chocolate, one of the best possible rum pairings
9 September, 2020
Chocolate is, without a doubt, one of the star products of gastronomy world-wide. Made from cocoa grown and produced in Africa and South America, chocolate is a European favorite, with countries such as Belgium, Germany or the Netherlands leading its per capita consumption. It is a sweet temptation that, in its origins, was consumed only bitter, with no sugar added.
Chocolate is one of best possible rum pairings, generating a sensory spectrum that is difficult to match. Experience tells us that aged rums combine very well with chocolates that have intense flavors thanks to a high percentage of cocoa, generally around 80%.
Rums such as Diplomático Reserva Exclusiva has such a smooth and delicious taste that combines particularly well with the intensity and bitterness of the best cocoa.
Super premium rums such as Diplomático Single Vintage or Diplomático Ambassador finished in Sherry barrels, develop aromas that are perfect to be paired with 95 or even 99% cacao.
White chocolate is also a perfect choice to pair with rums such as Diplomático Planas, white in color, with a more fruity, fresh flavor that includes notes of coconut and blends perfectly with sweet and unctuous white chocolate.
As for Diplomático Mantuano, its delicate spiciness is enhanced by chocolate containing almonds or hazelnuts.
A common origin
Rum and chocolate create an exceptional pairing as they are born of the craftsmanship of generations of rum masters and chocolatiers respectively. Their passionate pursuit of excellence, working with the best raw materials, cocoa and sugar cane, makes connoisseurs and aficionados indulge in their enjoyment worldwide. They both reflect the quality of their ingredients and the passion of their makers.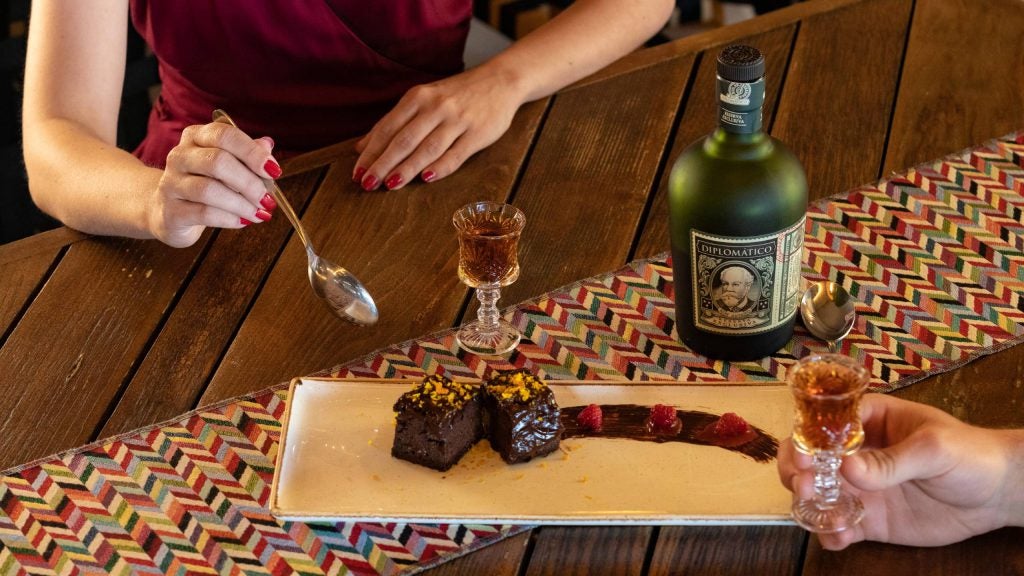 Diplomático Reserva Exclusiva, with orange and chocolate
Chocolate (at least 80% cocoa) and orange are a perfect accompaniment to enjoy Diplomático Reserva Exclusiva. Orange brings freshness, bitterness and a point of acidity which blends perfectly with cocoa and become the perfect complement to the sweet touch of Diplomático Reserva Exclusiva.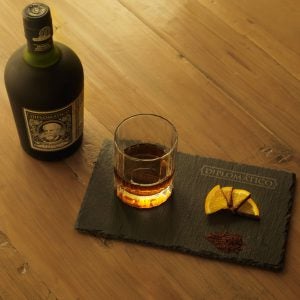 Ingredients
60 ml Diplomático Reserva Exclusiva
An orange
Unsweetened black cocoa powder
Chocolate (minimum 80% cocoa)
Glass
'Old-fashioned' style glass
Ice
Can be enjoyed alone or with ice
Preparation
Cut the orange in half and cut a slice of about 6 mm to be split into four quarters. Crumble the chocolate and pour it into a small cup and add a little cocoa powder (minimum 80% cocoa). Take the four quarters of orange slices and dip one side of each piece in the crumbled chocolate and cocoa. Use a rectangular board to place a glass on the left side of the plate and the four quarters of orange and remaining chocolate on the right side
Enjoy by taking a small bite of the orange slice followed by a sip of Diplomático Reserva Exclusiva. Repeat.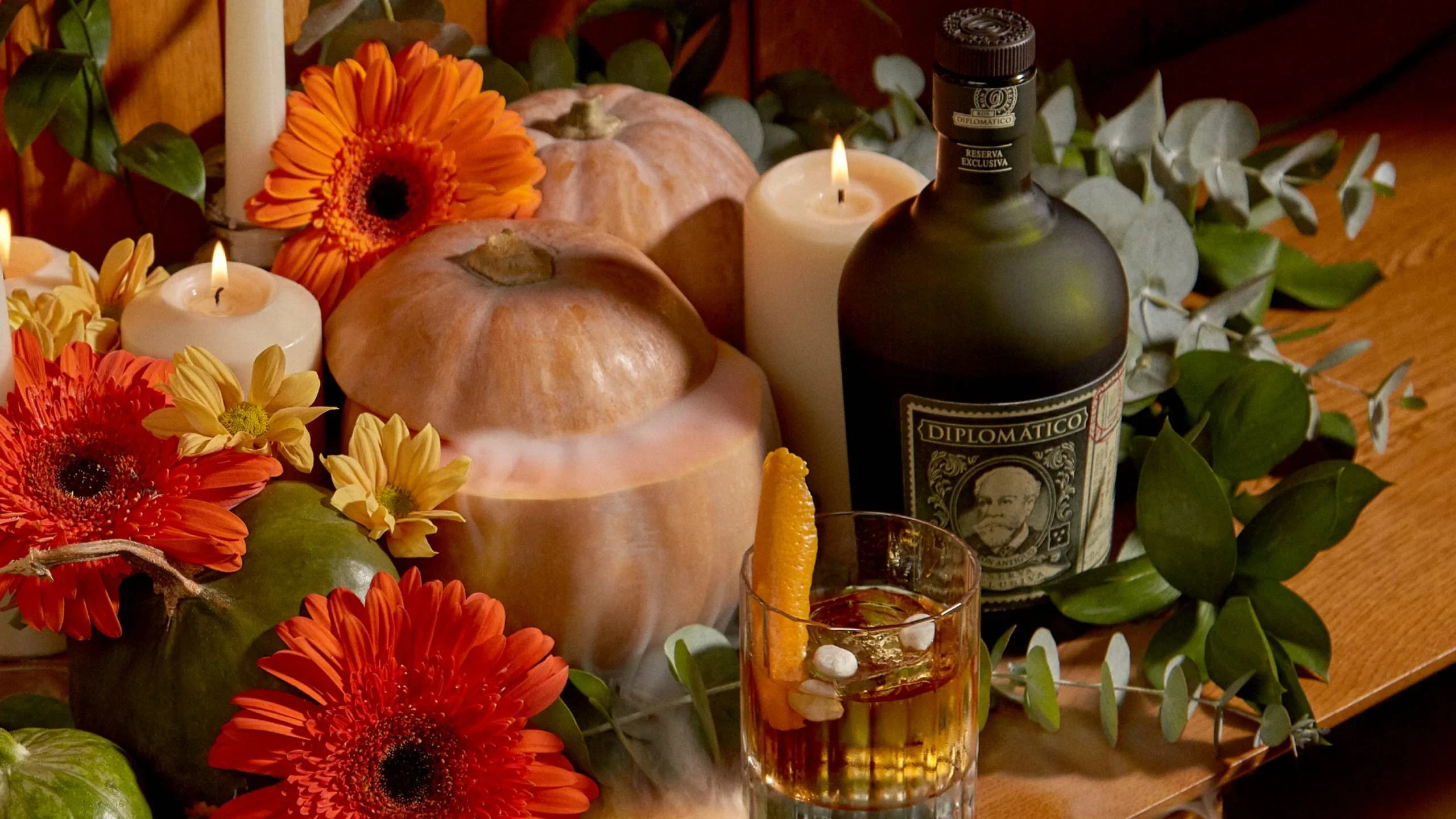 Cocktails
Halloween cocktails with Diplomático Rum
9 October, 2023:
The arrival of October brings one of the most awaited dates of the year for […]