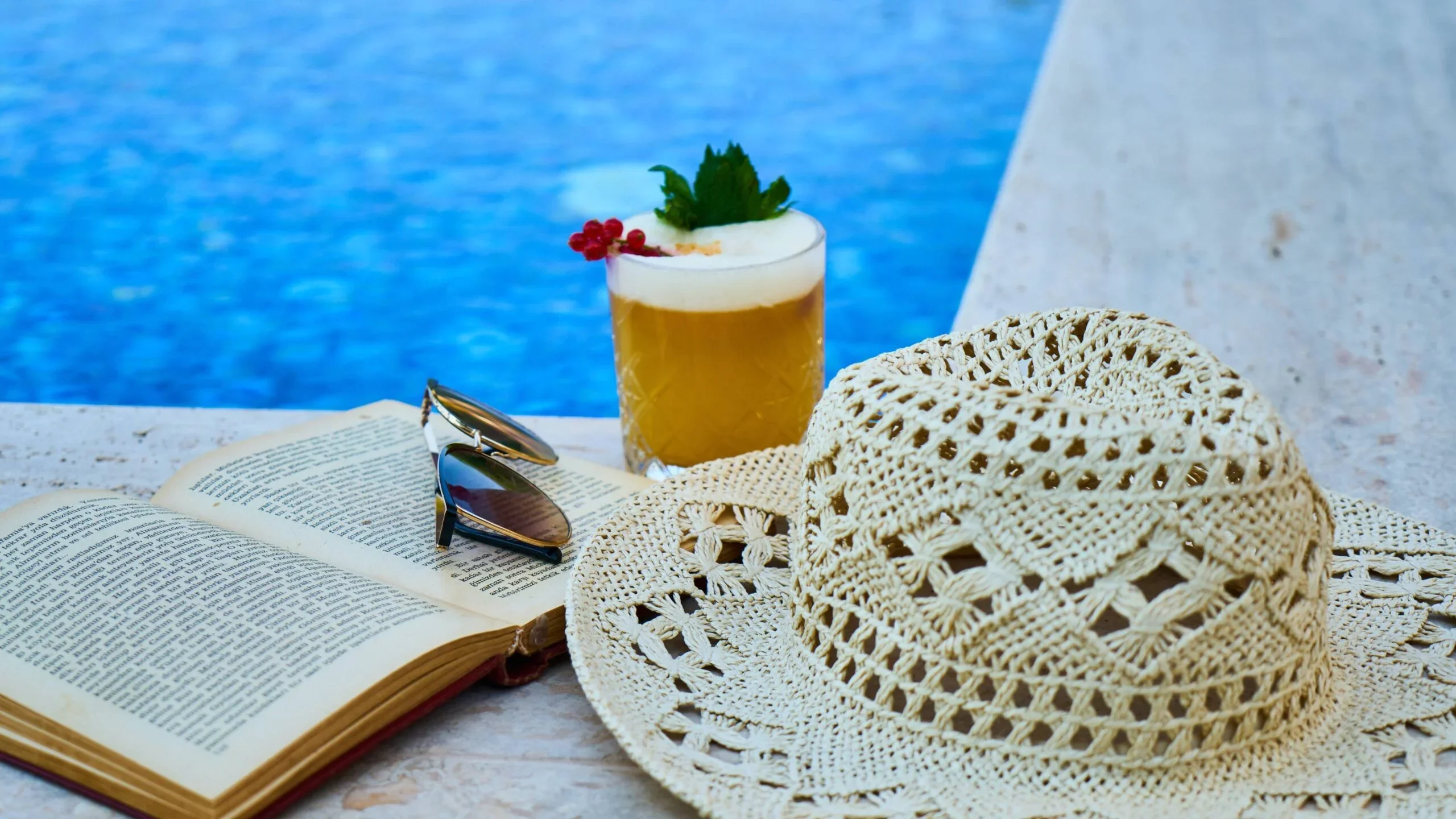 The best summer drinks with rum
5 August, 2020
Summer, one of the most appreciated and loved seasons, is present in many places around the world. For this reason, we pulled together for you a varied but exquisite selection of Diplomático rum-based cocktails that will make your summer days and nights shine even brighter. Here it goes:
Signature summer cocktails: our brand ambassadors @Miguel Escandell, @Javier Vicuña and @Jon Lister have created 3 unique summer cocktails, easy to prepare and to enjoy at home anywhere.
Diplogato with Reserva Exclusiva:

A delicate cocktail that combines perfectly the softness of Reserva Exclusiva, the sweetness of Sherry and the bitterness of coffee, to which a delicious scoop of ice cream is added as the final touch.
35 ml Diplomático Reserva Exclusiva
15 ml Sherry PX
1 pinch of salt
2 drops of chocolate bitters
35 ml American coffee
1 scoop ice cream (flavor to taste)
Mantuano Afternoon Punch:

The most refreshing and delicious punch for your summer nights based on Diplomático Mantuano.
600 ml Diplomático Mantuano
500 ml chilled green tea
15 orange peels
1g strips of saffron
Garnish with Maraschino cherries
Planas Coconut Coffee:

Can you imagine the warm flavor of coconut combined with the tropical aromas of Diplomático Planas? This summer cocktail, based on our aged white rum, will delight any summer after lunch.
35 ml Diplomático Planas
65 ml cold coffee
10 ml coconut cream / Coconut cordial
25 ml tonic soda
Garnish with shredded coconut
2. Classic summer cocktails: we gave the most refreshing traditional cocktail recipes a twist with the Diplomático touch to turn your summer moments into an even more pleasant experience.
Piña Colada:

If you love sweet and tropical cocktails, our Planas Piña Colada will be your favorite.
45 ml Diplomático Planas
60 ml Pineapple juice
45 ml Coconut milk
A few drops of lime juice (to taste)
Old Cuban:

The classic cocktail that combines, like no other, a velvety flavor thanks to Reserva Exclusiva but with a sparkling touch.
50 ml Diplomático Reserva Exclusiva
25 ml lemon juice
20 ml sugar syrup
5 mint leaves
2 drops of Angostura bitters
Top up with champagne, cava or Prosecco
Summer Tiki:

A classic presentation, in a Tiki glass, containing a unique combination of Mantuano spicy notes mixed with the fruity flavors of summer.
40 ml Diplomático Mantuano
100 ml pineapple juice
20 ml lime juice
20 ml multi-fruit syrup
Half banana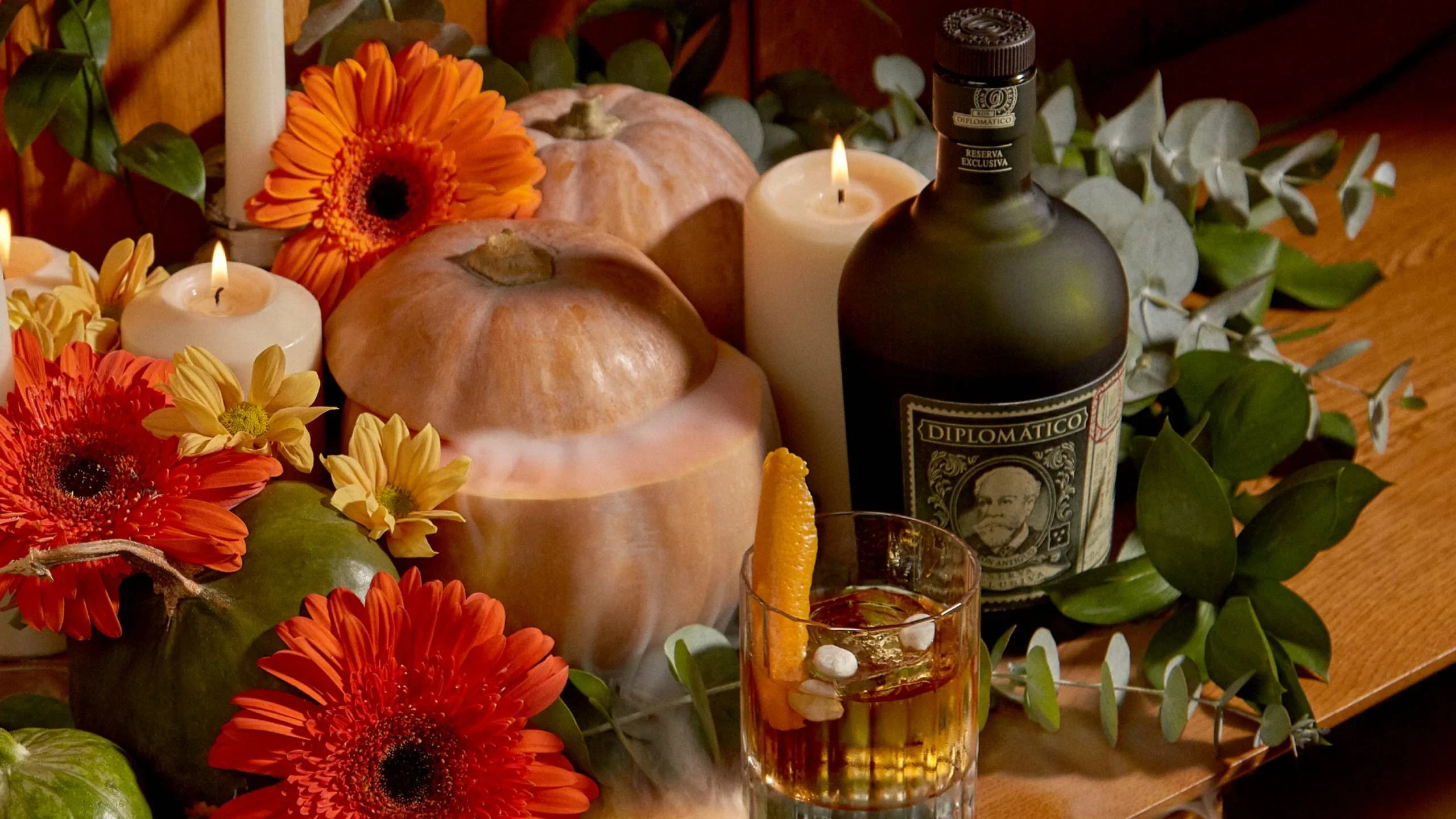 Cocktails
Halloween cocktails with Diplomático Rum
9 October, 2023:
The arrival of October brings one of the most awaited dates of the year for […]